It's kinda like American Idol, but only if you sing my posts out loud.
About Me
Name: Doobie
Location: Hamilton Square, New Jersey, United States
Tax guy, host & producer of the Consumerism Commentary Podcast, former co-host of the Wall Street Journal E-Report
Thursday, January 12, 2006
Nothing like a live video game reenactment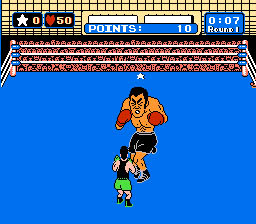 Just when you thought you've seen it all, some high school (Japanese?) presents...Mike Tyson's Punch Out!